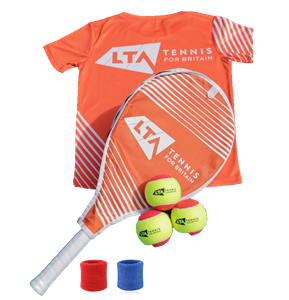 About LTA Youth Start
LTA Youth Start is a starter course for kids, comprising of 6 high quality sessions, that introduce tennis to children in a fun and relaxed environment.
The course is for 4 to 7 year olds, starting Wed 21 April, from 16:00 to 17:00.
Please email Tom (details below) if you are interested in courses for other age ranges.
Click here to book a course.
What can you expect?
An enthusiastic coach who has attended a specific LTA Youth Start training course
An LTA Youth Start racket, ball-set, and branded t-shirt delivered right to your door
An opportunity for parents to get involved
60% off the normal junior membership fee to encourage you to keep playing after the course is complete. Junior membership entitles you to book courts for free. Under 13's must be accompanied by a parent or guardian, who can also play free with the junior member.
Notes from the coach
Please make sure your child comes with suitable trainers, suitable clothing, a drink and hand sanitiser. Click here for guidance on COVID procedures. Any questions please contact our coach, Tom Mattinson, on 07824631378
Cost - £34.99
Kit bundle included
When you book your course, we will send you an LTA Youth Start kit bundle, which includes:
A tennis racket
A set of balls
A branded t-shirt
A pair of wristbands
Note: kit design may vary
Need more information?
Contact our coach: - Thomas Mattinson
Email: [email protected]
Phone: 07824631378